The year 2021 brought with it the second wave of the Covid-19 pandemic. In these challenging times, it is more important than ever to bring our immunity to the highest potential. Consuming the right nutritional supplements can work wonders when it comes to improving the efficiency and level of functioning of our bodies. These supplements can ensure that the body is in a healthier position in fighting disease.
To boost your immune system and provide you with important health benefits, the evidence-based nutraceutical brand Nutrova offers a variety of products, namely Nutrova Collagen Peptides, Nutrova Formula O, and Nutrova Complete Omega 3
Below are the details of the products for reference:
1. Nutrova collagen peptides
Collagen is an incredibly powerful nutrient that is abundant in the skin, hair, nails, joints, muscles, bones, digestive tract, and blood vessels. It even has the ability to make our cells active, which means it can support various health aspects like our immune response and inflammation. Factors like the sun's UV rays and pollution are constantly damaging our skin's collagen. To compensate for this, fresh collagen is produced every 30-45 days. However, our body's ability to produce collagen slows down with age (from mid-20s), lifestyle habits, and nutritional deficits.
The nutrients in Nutrova collagen peptides contain the specific size pieces of collagen that are used directly to build more collagen and repair damaged collagen in the body.
Highly pure collagen peptides (over 90% purity) from poultry
Repairs damage to our body's collagen, the most abundant protein
Easy to mix into drinks and groceries and to fit into your lifestyle
Flexible dosage for the desired effects
Acts in promoting bowel health and immunity while promoting joint, muscle and bone function
Price: INR 3500 (1 pack = 300 g)
* Instructions: Consume 5 grams daily for nail, skin, hair and bone health or 10 grams daily for intestinal and joint health.
2. Nutrova Complete Omega 3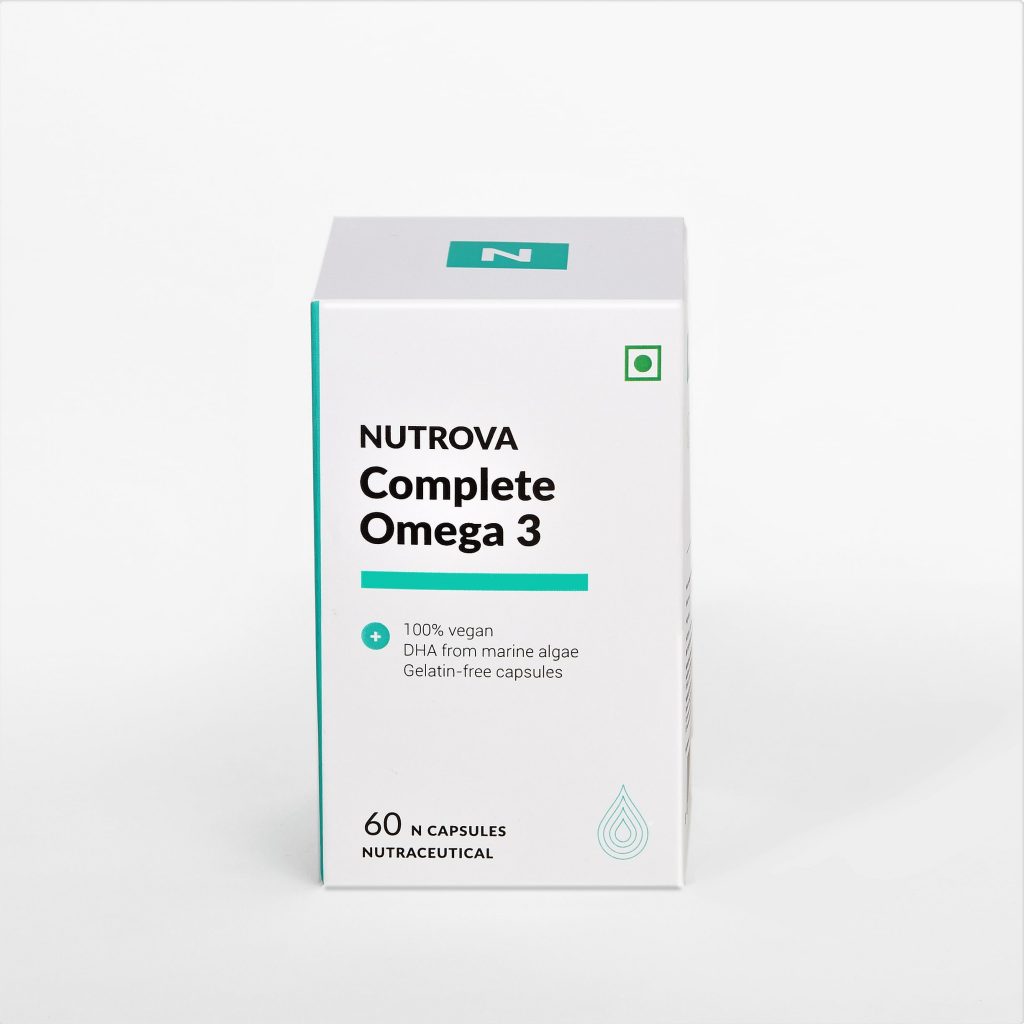 Omega-3 fatty acids (ALA, EPA and DHA) are vital to our health and function. They are "essential" nutrients that our body cannot produce. We need to get it from an outside source. Omega-3 fats have anti-inflammatory effects in the body. Omega-3 fats come in three forms: ALA, EPA, and DHA. Consuming all three is very important in reducing inflammation and being healthy. Certain omega-3 fats (EPA and DHA) are missing from vegan diets. Nutrova Complete Omega 3 contains a vegan DHA. Its DHA is obtained from seaweed, making it ideal for people who do not consume fish or other food sources for this essential fatty acid.
Contains DHA, which plays many important roles, e.g. B. the formation of part of the brain, nerves and eyes
Improves skin, hair and heart health and reduces inflammation
Available in lemon flavor, which makes it tasty
Price: INR 1200 (1 pack = 60 capsules (1-2 months))
* Instructions: Take 1 to 2 capsules daily.
3. Find the formula O.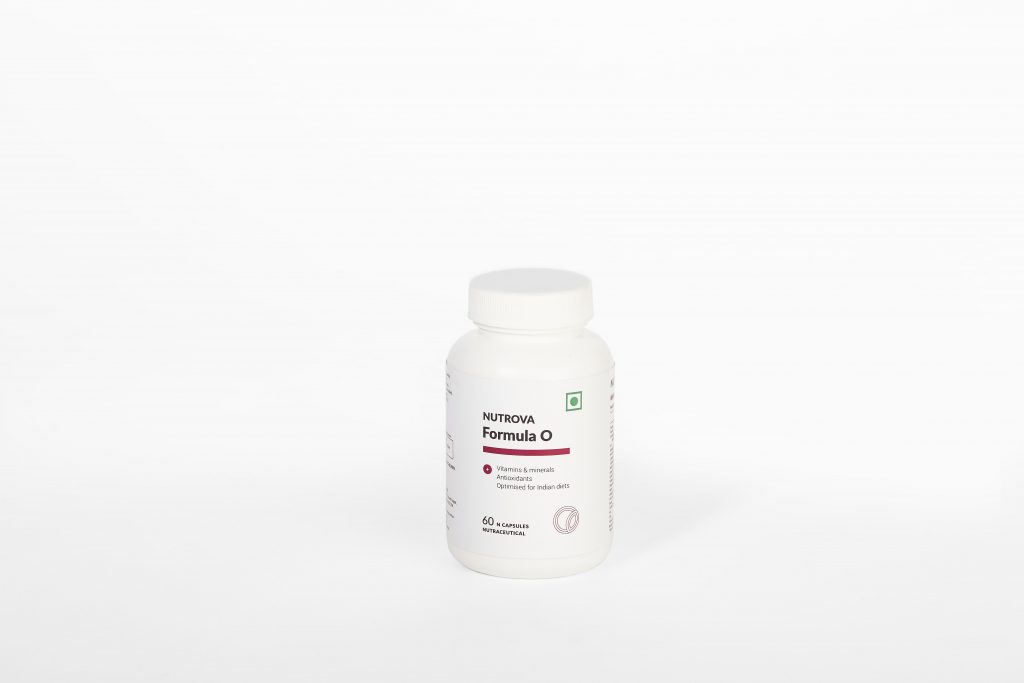 A multivitamin supplement specially developed for standard Indian diets that contain meat and / or dairy products. It provides nutrients that tend to be inadequate in food sources. The Indian diet generally does not contain enough vitamin D. Vitamin E, found in nuts and seeds, is insufficiently consumed by most people. The diet also lacks zinc absorption. Nutrova Formula O delivers all of these nutrients in carefully calculated doses and specific forms.
It contains vitamins D, B-12 and other B vitamins E, C, plus copper and iodine to help increase your absorption of these important nutrients.
Its zinc is in the monomethionine form, which is far better absorbed than other forms and is not blocked by fiber or phytates.
It contains natural vitamin E in a special form called tocotrienols, which provides excellent antioxidant protection
It improves immunity, gut health, skin and heart health, and protects the body from cell damage
Price: INR 1400 (1 pack = 60 capsules (2 months))
* Instructions: One capsule daily, preferably after a meal.
Please let me know if you are interested in adding the same in your upcoming features.
About Nutrova:
Nutrova is a Mumbai-based company dedicated to making health simpler through the powerful effects of evidence-based nutrition. Nutrova was founded in 2012 by Akshay Pai with the aim of simplifying health through evidence-based nutrition. Over time, the brand has found its niche in developing advanced nutraceuticals for audiences willing to invest in high quality nutraceuticals that deliver measurable results.
Website – https://nutrova.com/